You can change which columns appear in the Device List so that the presented information is always the most relevant to you. The available columns are a subset of the device properties in the Device Information page.
>> To edit the visible columns in the
Devices

list:
On the Device List page, click on the configuration icon on the top right of the device list table.
Select or deselect the columns you would like to see appear.
Click on Apply
The table configuration is saved at the WizyEMM admin-level. Every time you log into your WizyEMM console, you will see this configuration. Other WizyEMM admin users will be able to save their own table configurations.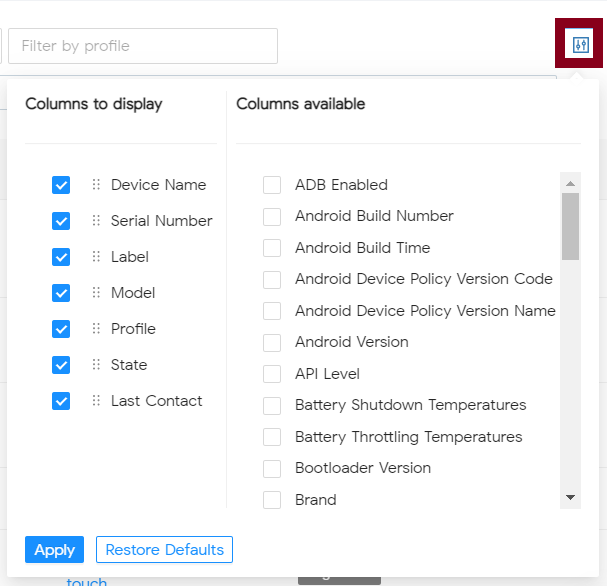 >> There are two columns which are customizable in the Device List: