This article goes over common technical issues you may face when remote controlling a device, as well as how to address them.
When starting a remote control session, please ensure that the device you wish to remote control is online & unlocked.
Please also ensure that your device does not have the following policy enforced:
This policy will stop the remote control session from starting.
Remote view works, but remote control doesn't
Make sure you have the remote control plugin installed on your devices. This will enable remote control. The list of available devices for remote control, and their associated plugins are available here.
I get stuck on a welcome screen at the start of my remote control session (fig 1)
Sometimes devices get stuck on a previous remote session, and you need to manually stop the previous remote session from your device, before you can start a new one. To avoid this, please ensure to leave all remote control sessions by clicking on the Exit Menu at the bottom left of your session on the WizyEMM console.
To remediate:
Click on the WizyEMM companion app on your device
Click on the Leave Session button
Launch the remote control session from the WizyEMM console
Figure 1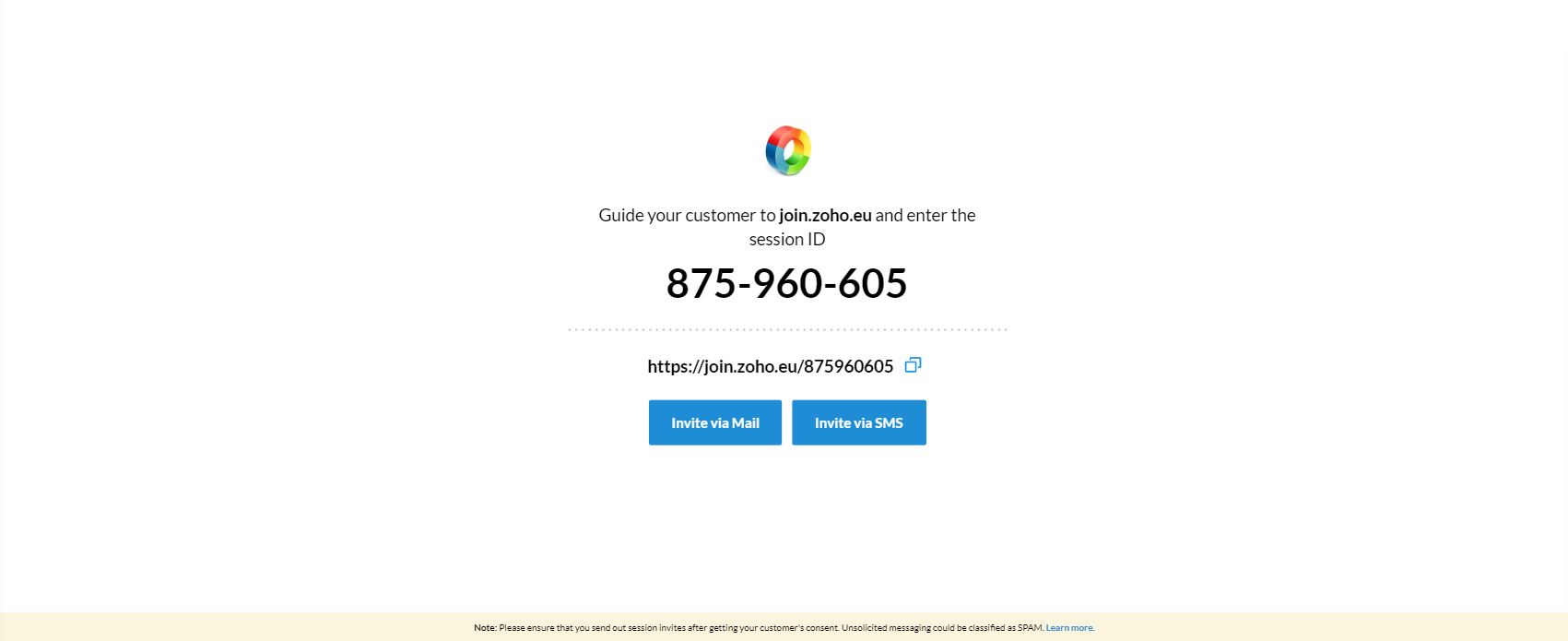 I get a gray screen or a black bar at the start of my remote control session (figs 2, 3)
If you encountered a gray screen, sometimes with a black bar, as exemplified in figures 2 or 3, this probably means your device was locked during the start of the remote control session.
To remediate:
Stop the remote control session by changing tab in your WizyEMM console
Unlock your device, and force stop the WizyEMM companion app
Re-open the companion app on your device
Launch the remote control session from the WizyEMM console
Figure 2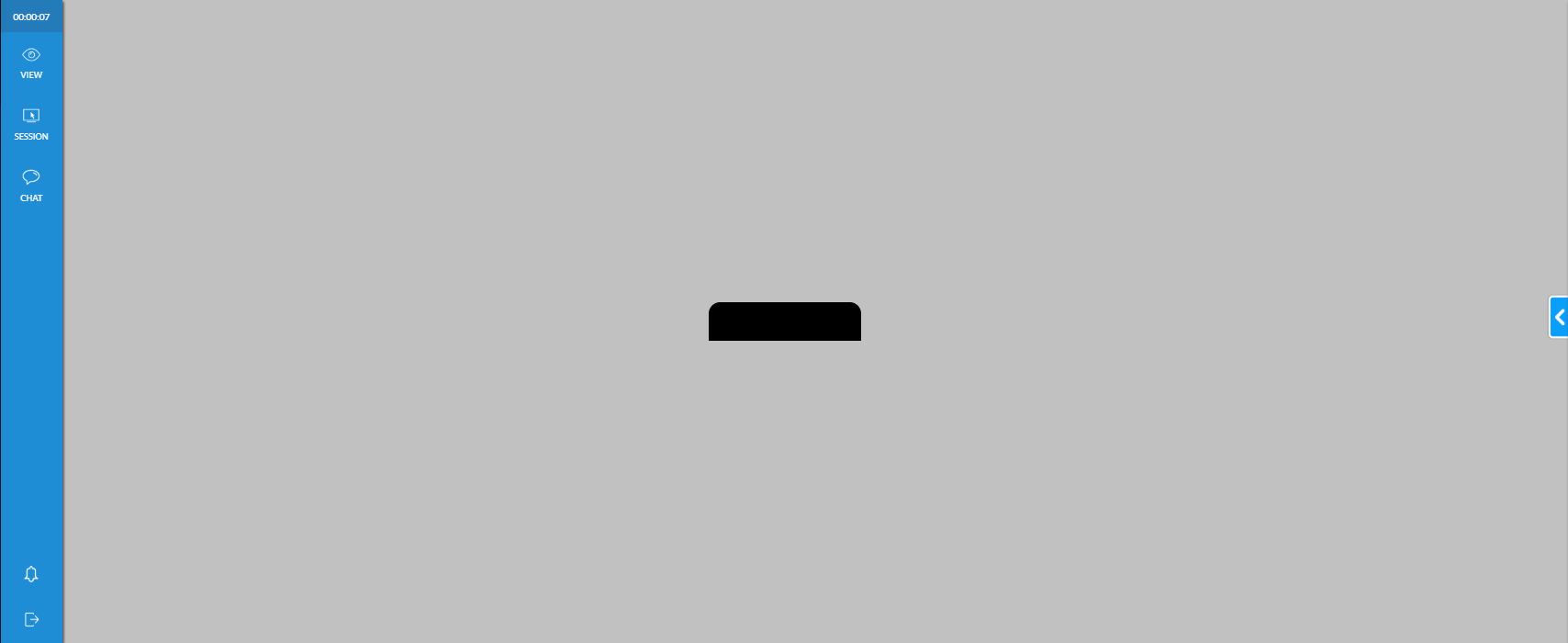 Figure 3