It is possible to setup user-authenticated enrollment if your profile contains sensitive data (such as business applications), with a QR code enrollment.
To setup user-authenticated enrollment, you must first upload a list of users, with their associated names, email addresses, passwords and profiles. Then, using the Global QR Code, you can trigger user authentication during enrollment.
>> To define a list of users:
From your WizyEMM console:
Go to the Users tab, under Configuration
Either Create a user, or Import a CSV (the CSV template is available in the import wizard)
Define the Profile to be associated to each user, and fill in the other details
In the example below, I have created one user philip which is associated with the Delivery Drivers profile.
>> To trigger user authentication enrollment:
From your WizyEMM console:
Go to the Global QR Code tab, under Enrollment
Enroll a device using this QR code
During enrollment of the device, a page will ask the device user to sign-in: use the credentials defined in the WizyEMM console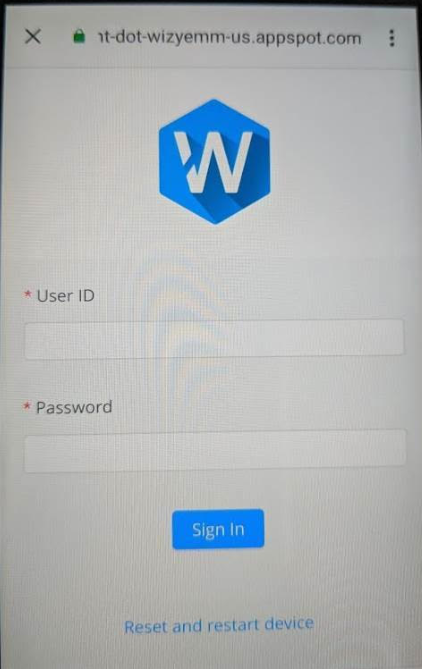 In the example above, if I input the credentials of the user philip, my device will enroll into the Delivery Drivers profile.