There are two different ways to enroll a work profile on an Android BYOD device:
The user can download the Android Device Policy app on the device, open it and scan the QR code provided by the WizyEMM admin
The user can navigate on the device to Settings > Google > Set up work profile and follow the steps
Step 1: Find the QR Code
The QR code is specific to the Profile applied to the device. It is generated automatically by WizyEMM.
This QR code is located in the Enrollment tab of each Profile created in the WizyEMM console.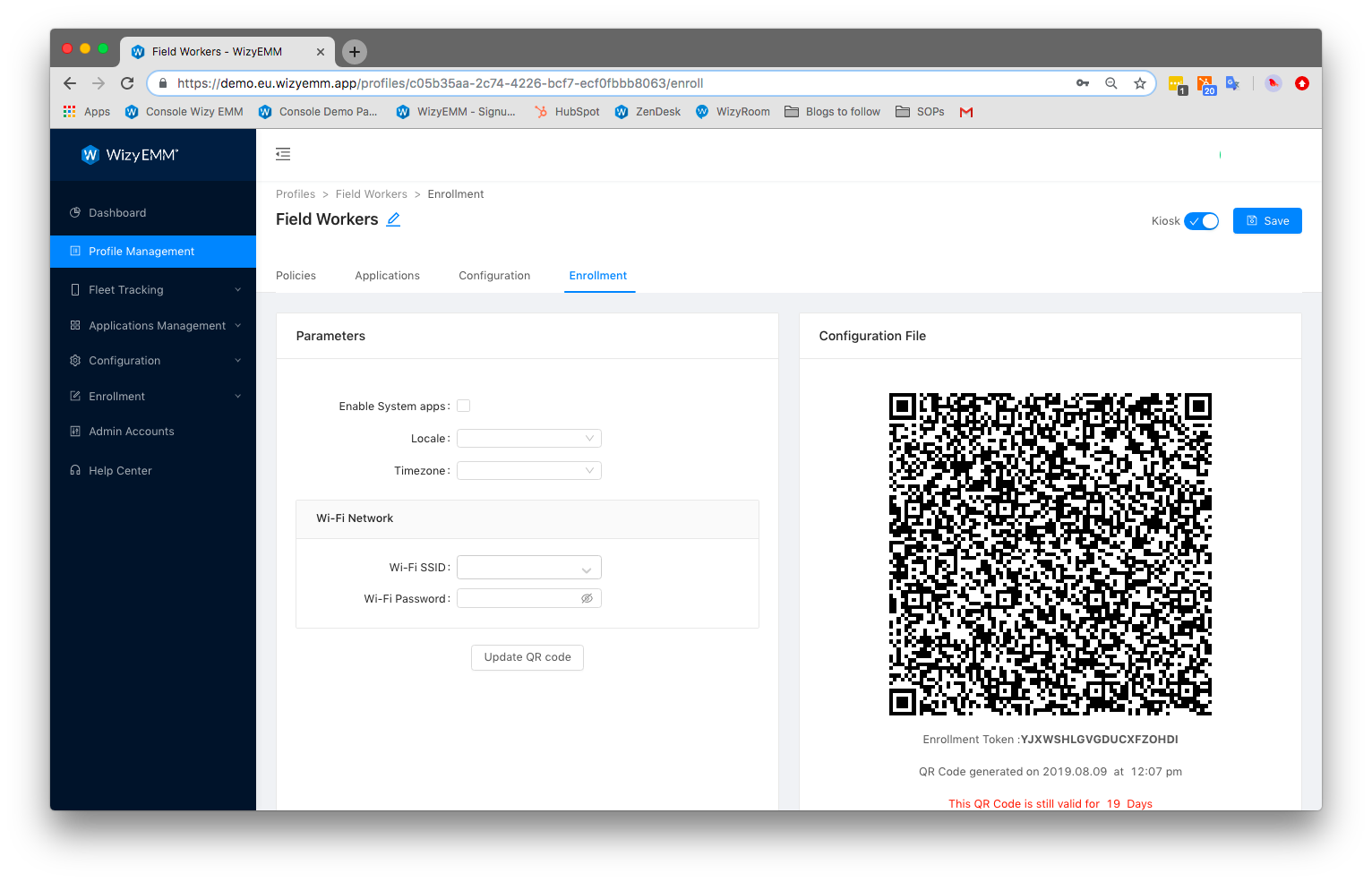 Warning: The QR Code is valid at most 30 days. Please be aware of this validity period if you distribute this QR code outside of the WizyEMM console.
To generate a new QR code from the WizyEMM console once the old one has expired, simply save the profile on the Enrollment tab.
Step 2: Enroll the BYOD = Bring Your Own Device
The process is straightforward and can be done by any user in a couple of minutes.
1. Navigate to the work profile setup on the Android device
To start, the User must find "Set up your work profile" in the Google settings menu:
Go to the Settings app
Select the Google menu
Scroll down to "Set up your work profile" (NOTE: On Android 10, you must select "Set up & Restore")
Click on "Set up your work profile"
Follow the steps on screen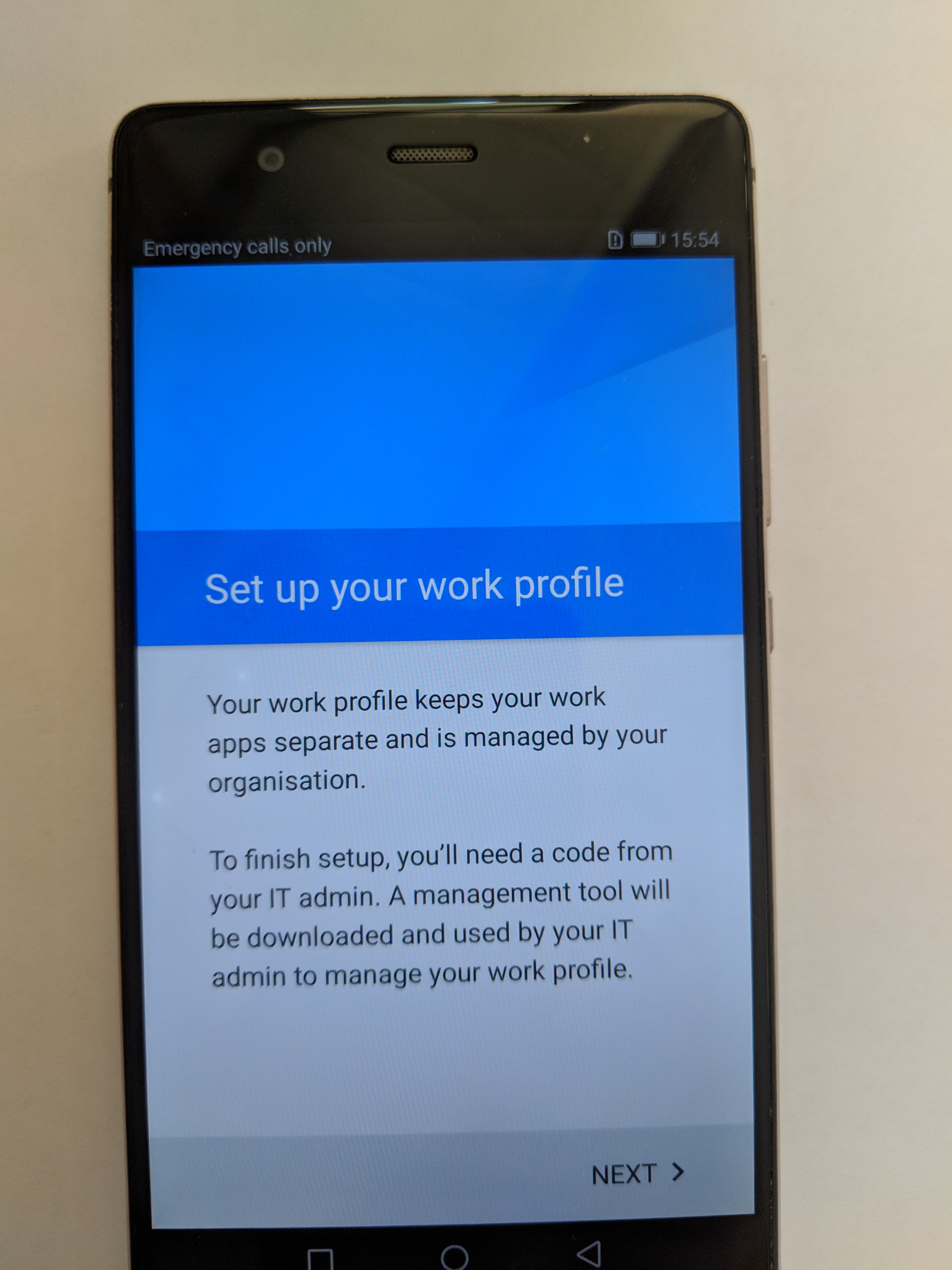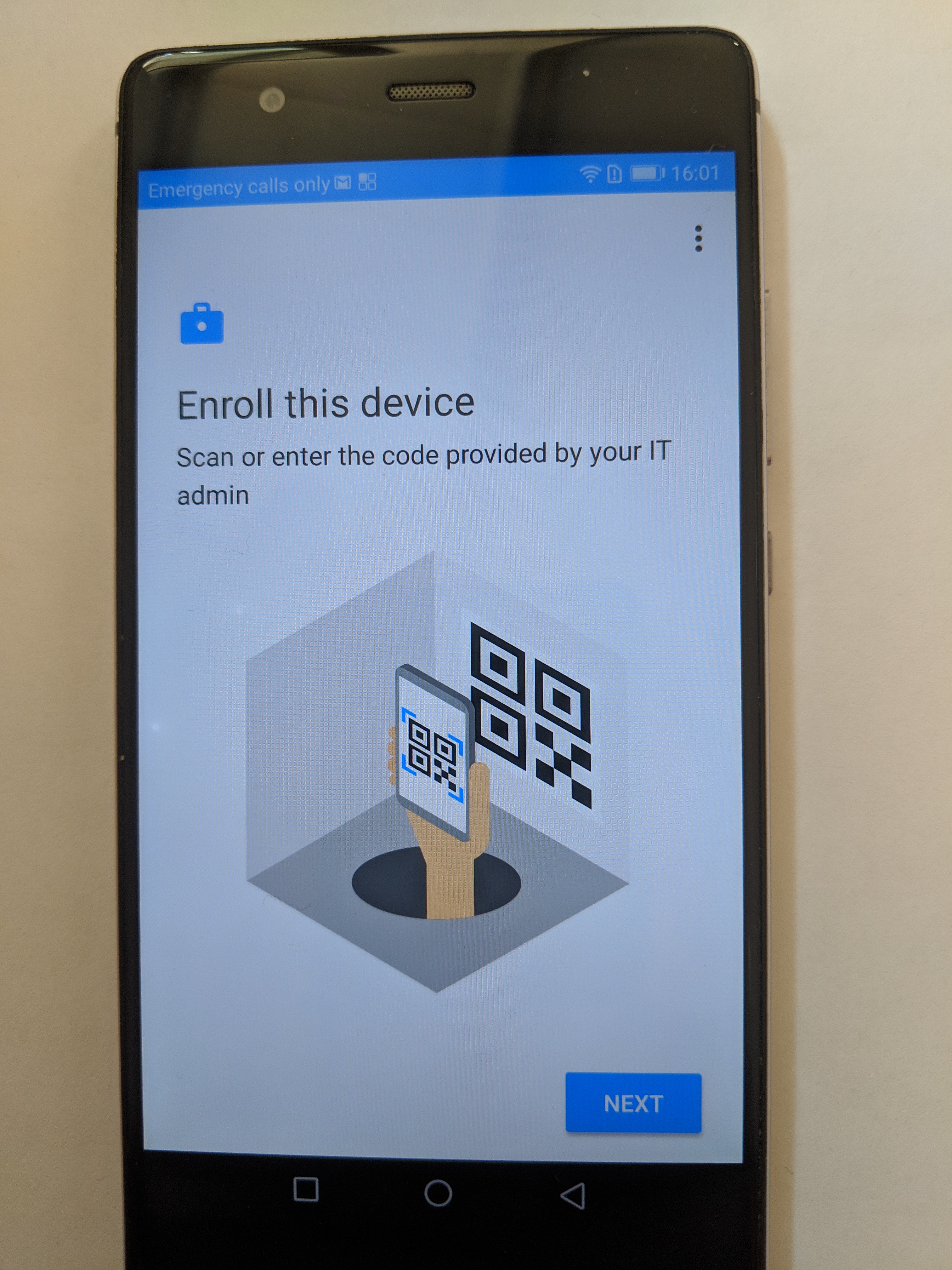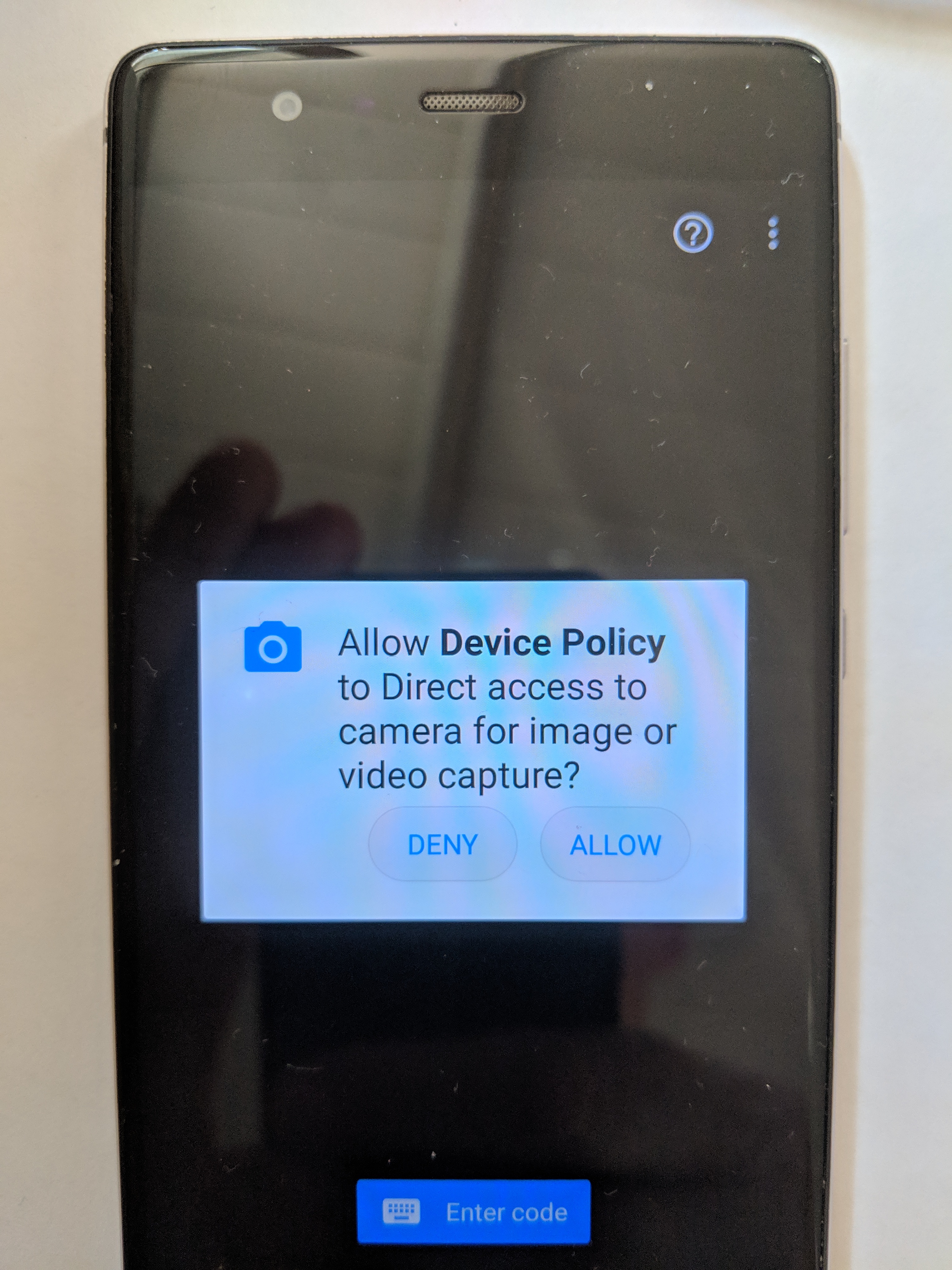 2. Scan the profile QR code enroll the device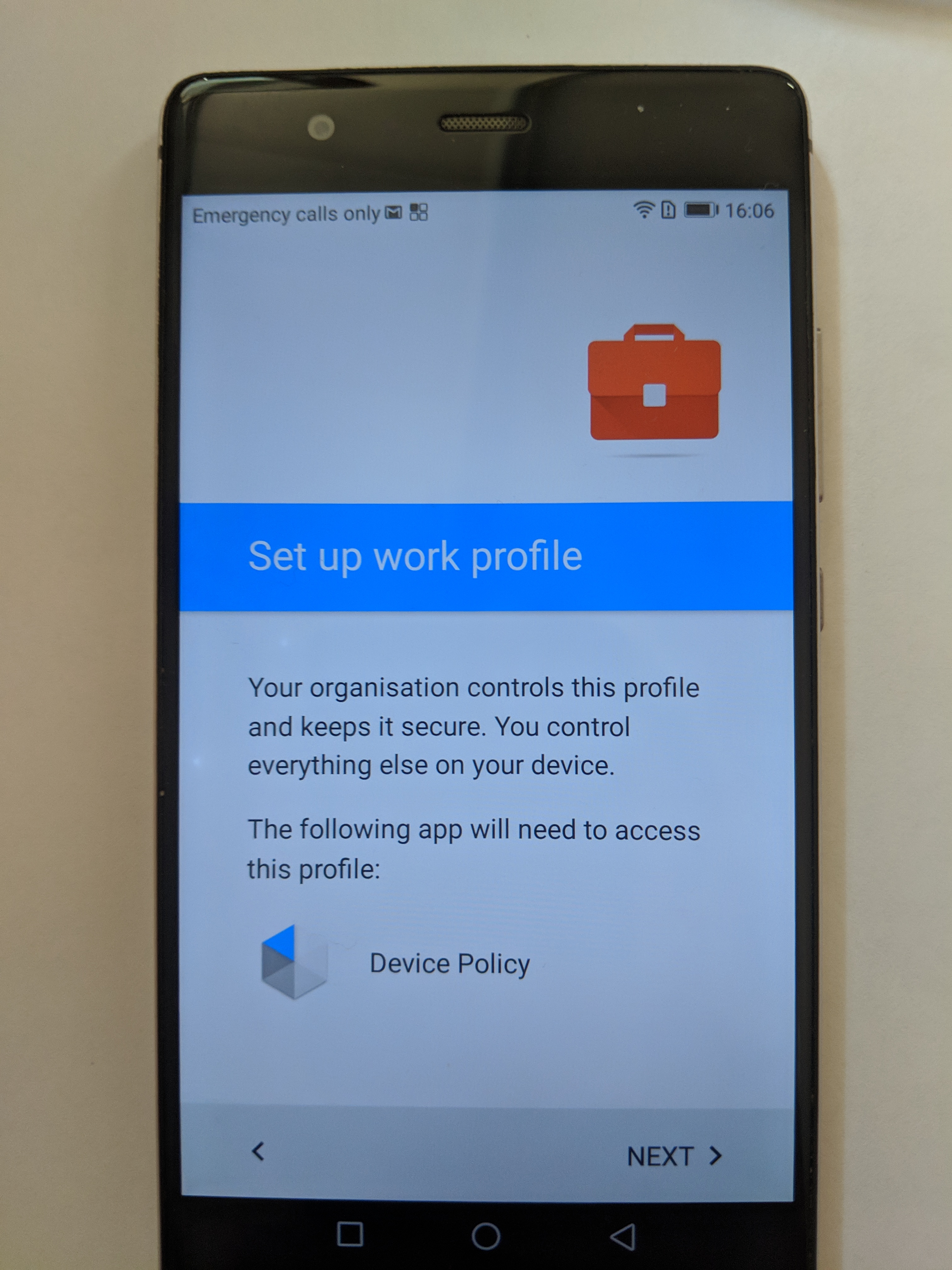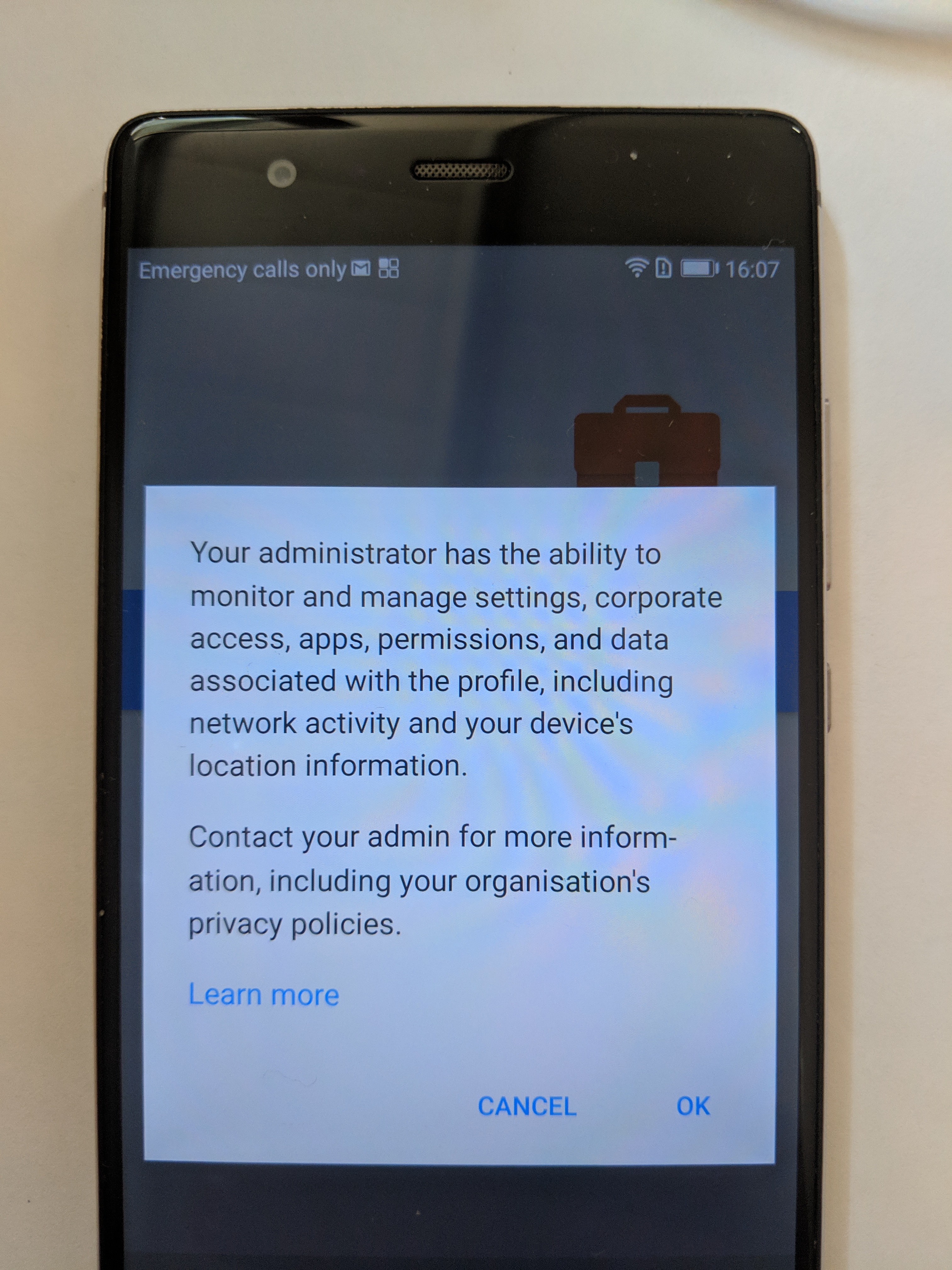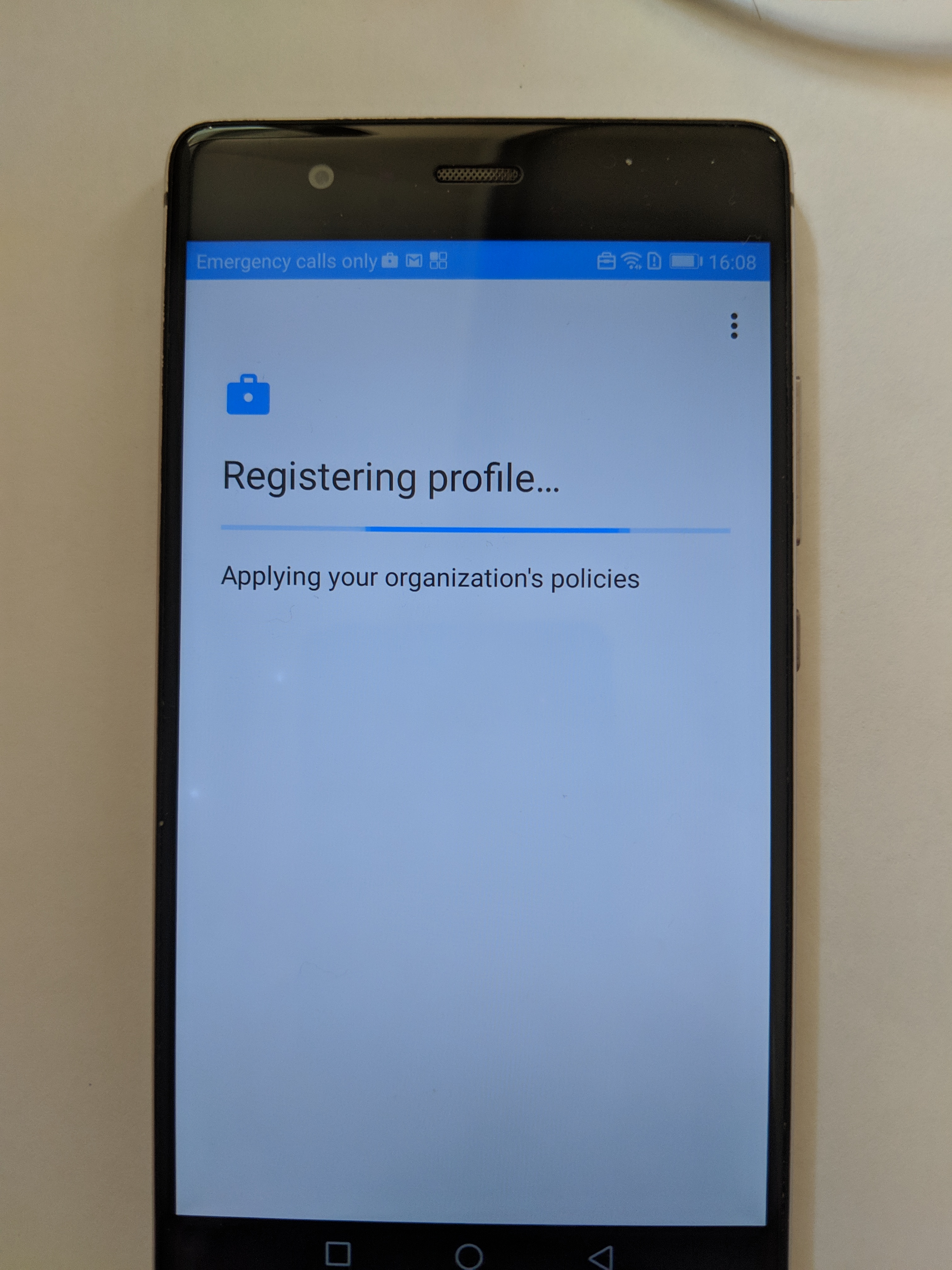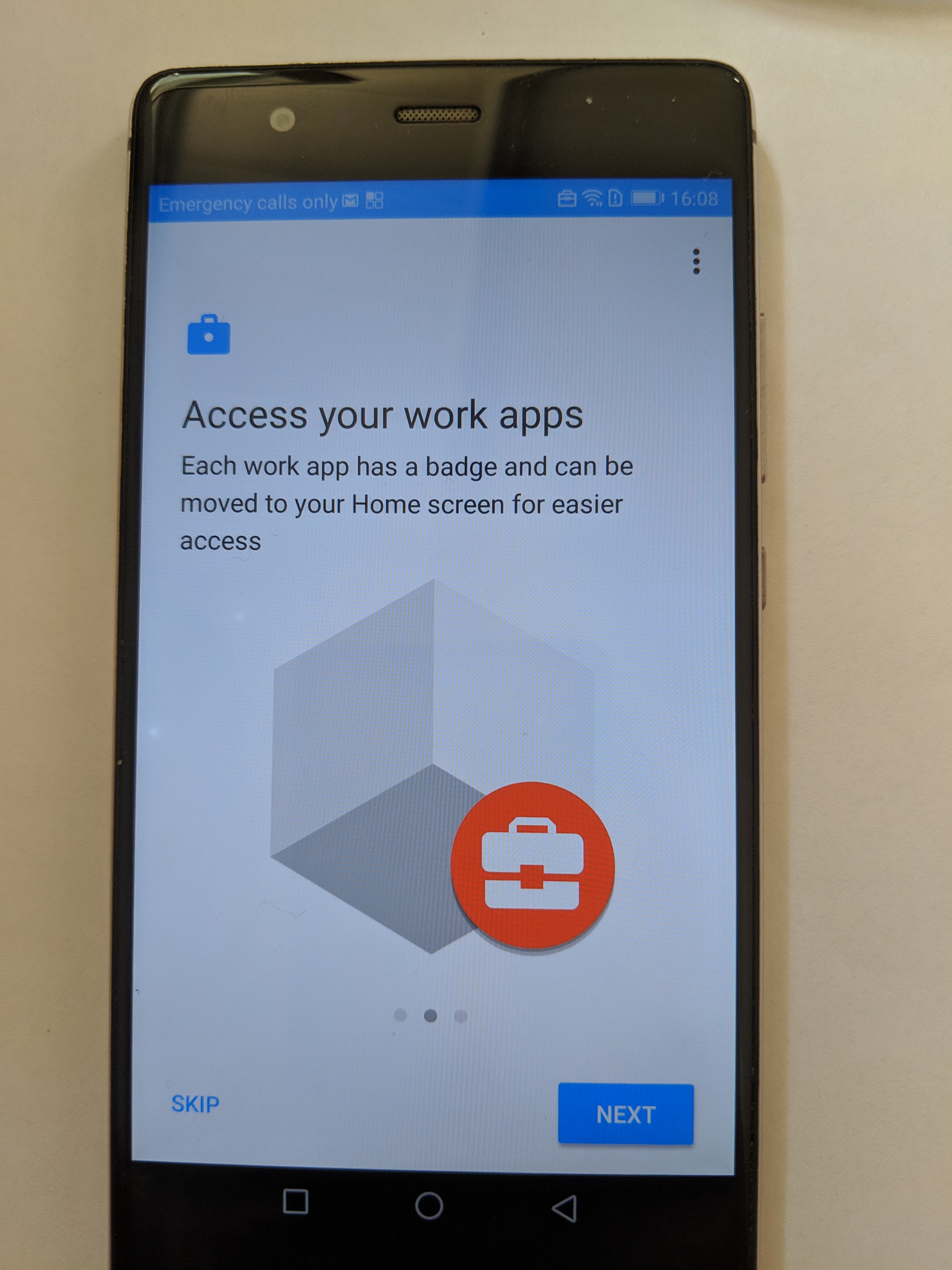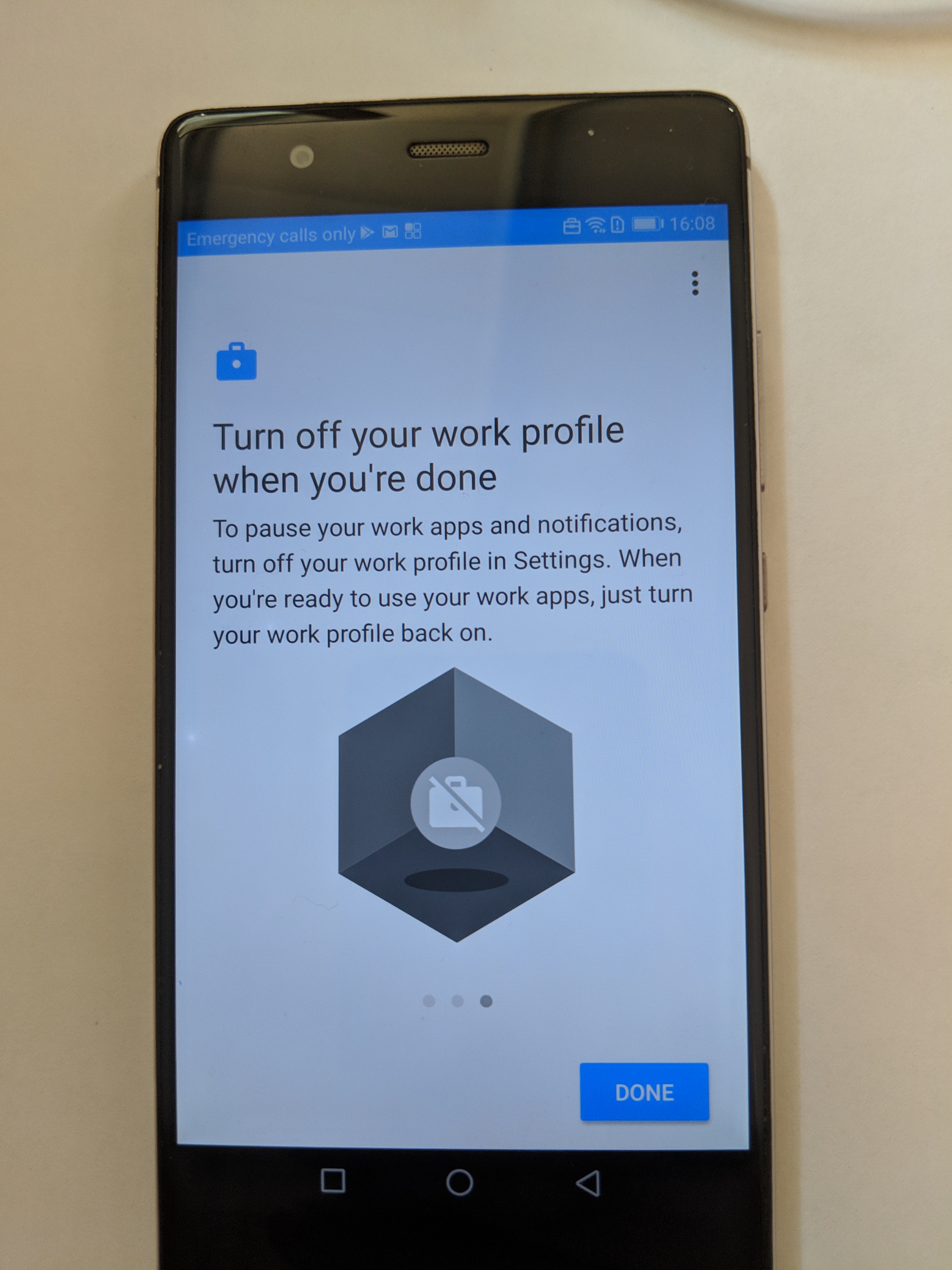 3. The Work Profile is set up on the BYOD
The Work Profile Apps will appear slightly differently according to the Android version:
Android 6 and 7 Android 8 Oreo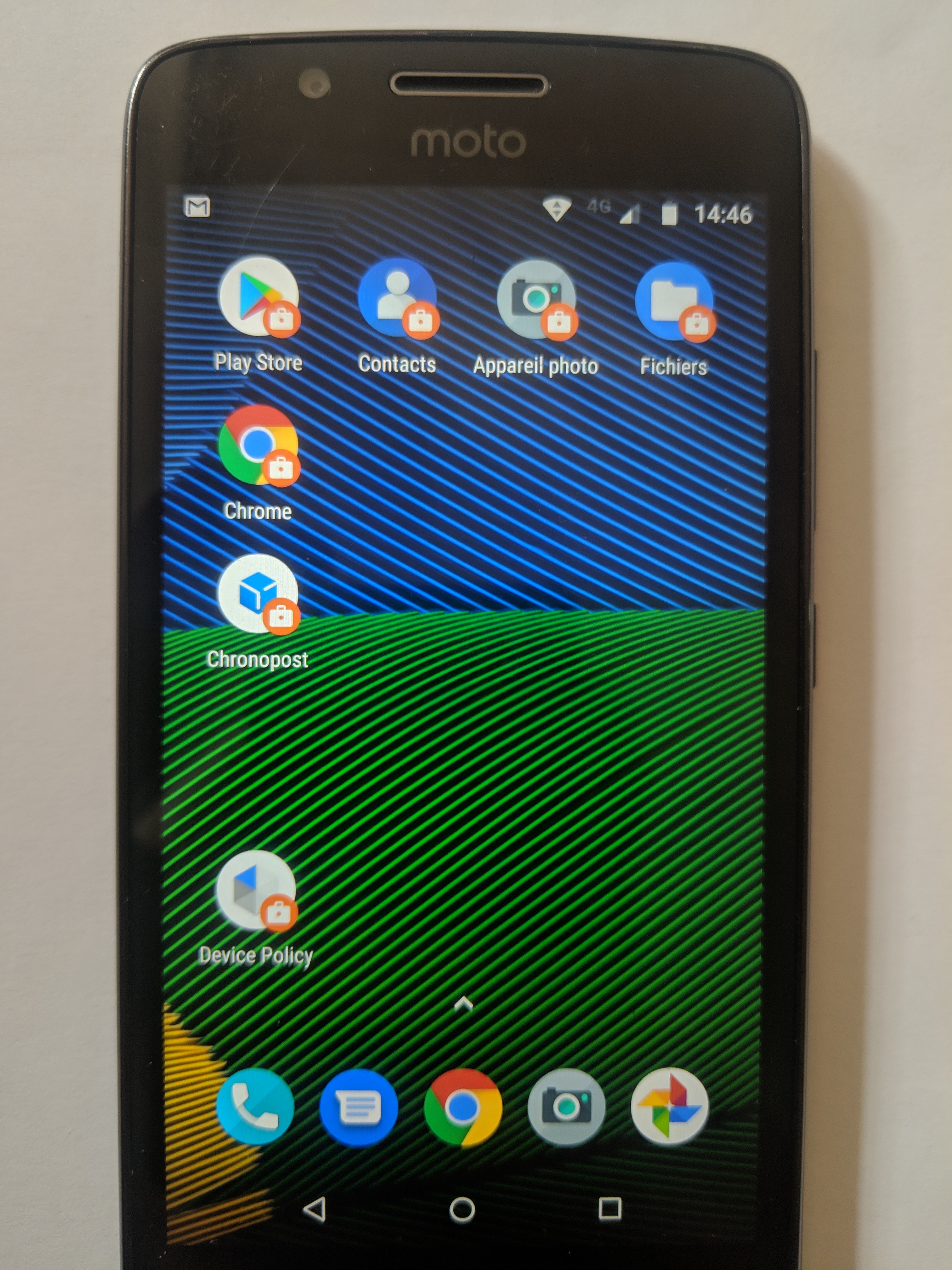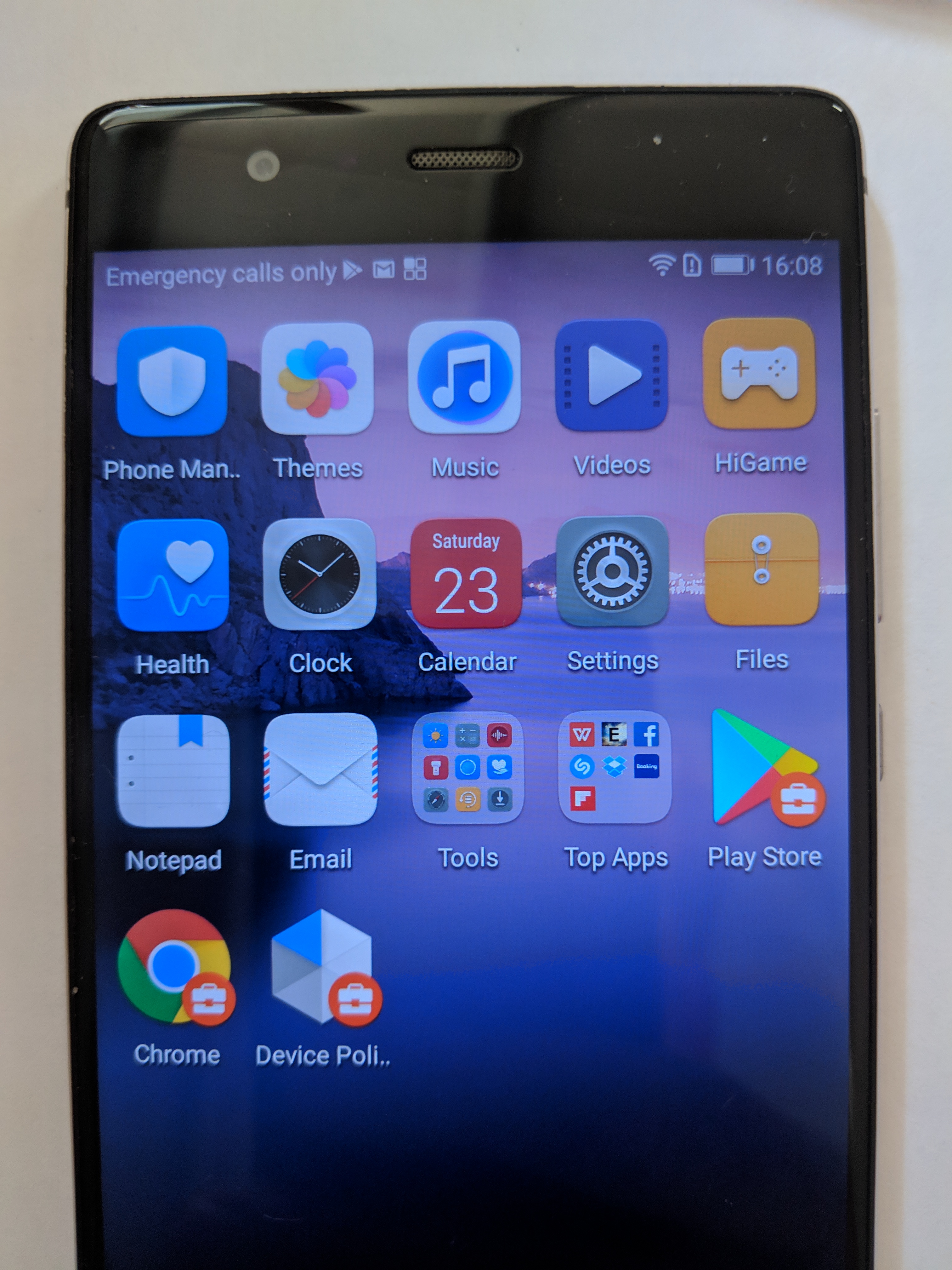 The Work Profile Apps are mixed with the other applications and tagged with a Red Case
The Work Profile Playstore is also tagged with a Red case
Android 9 Pie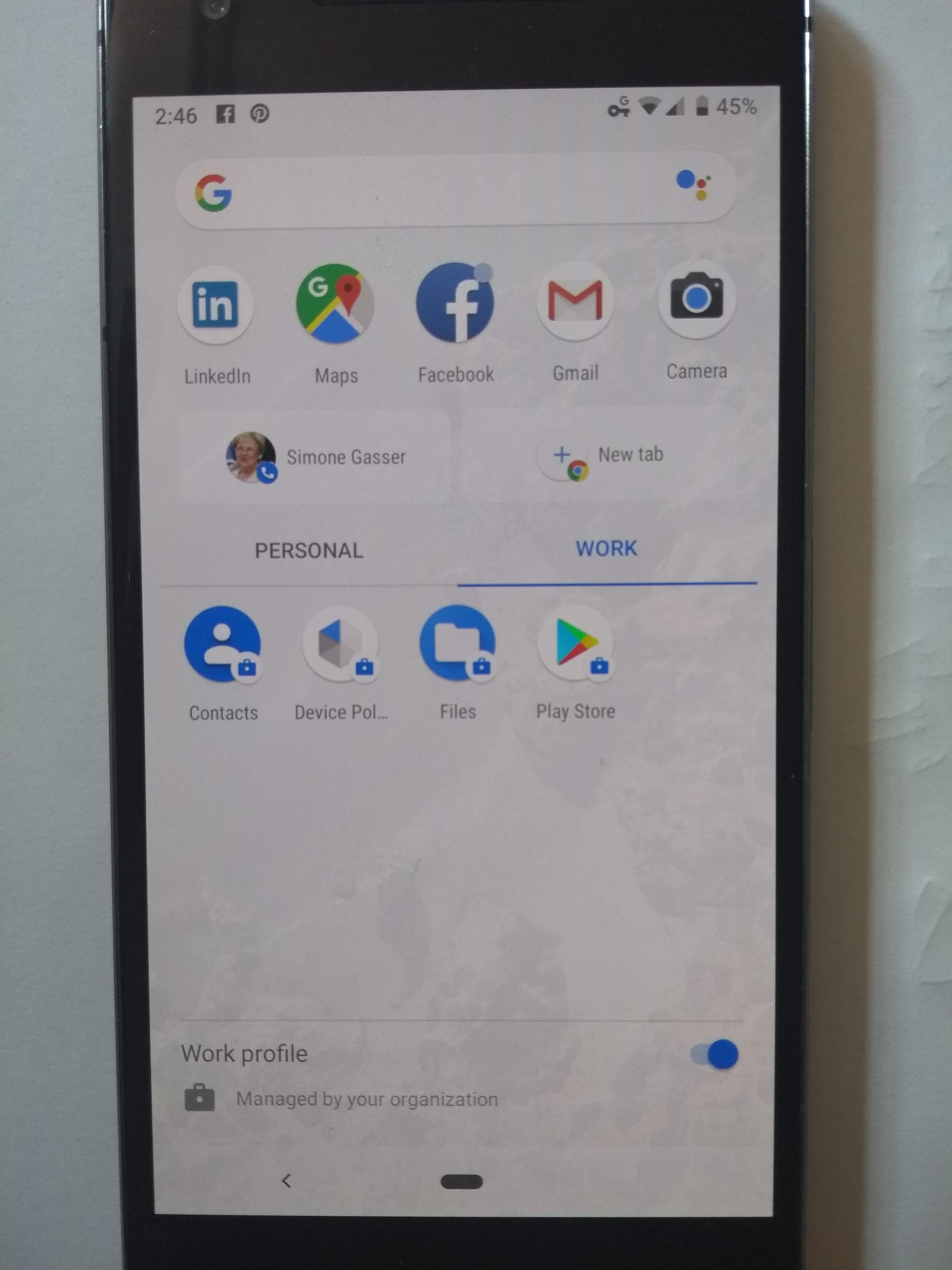 The applications are split in 2 tabs: PERSONAL and WORK
The Work Profile Apps are tagged with a blue case
The Work Profile can be turned off by the user using the slider at the bottom right of the screen