Profiles are used to manage a set of policies and applications to deploy on devices. Usually companies create a specific profile per business use case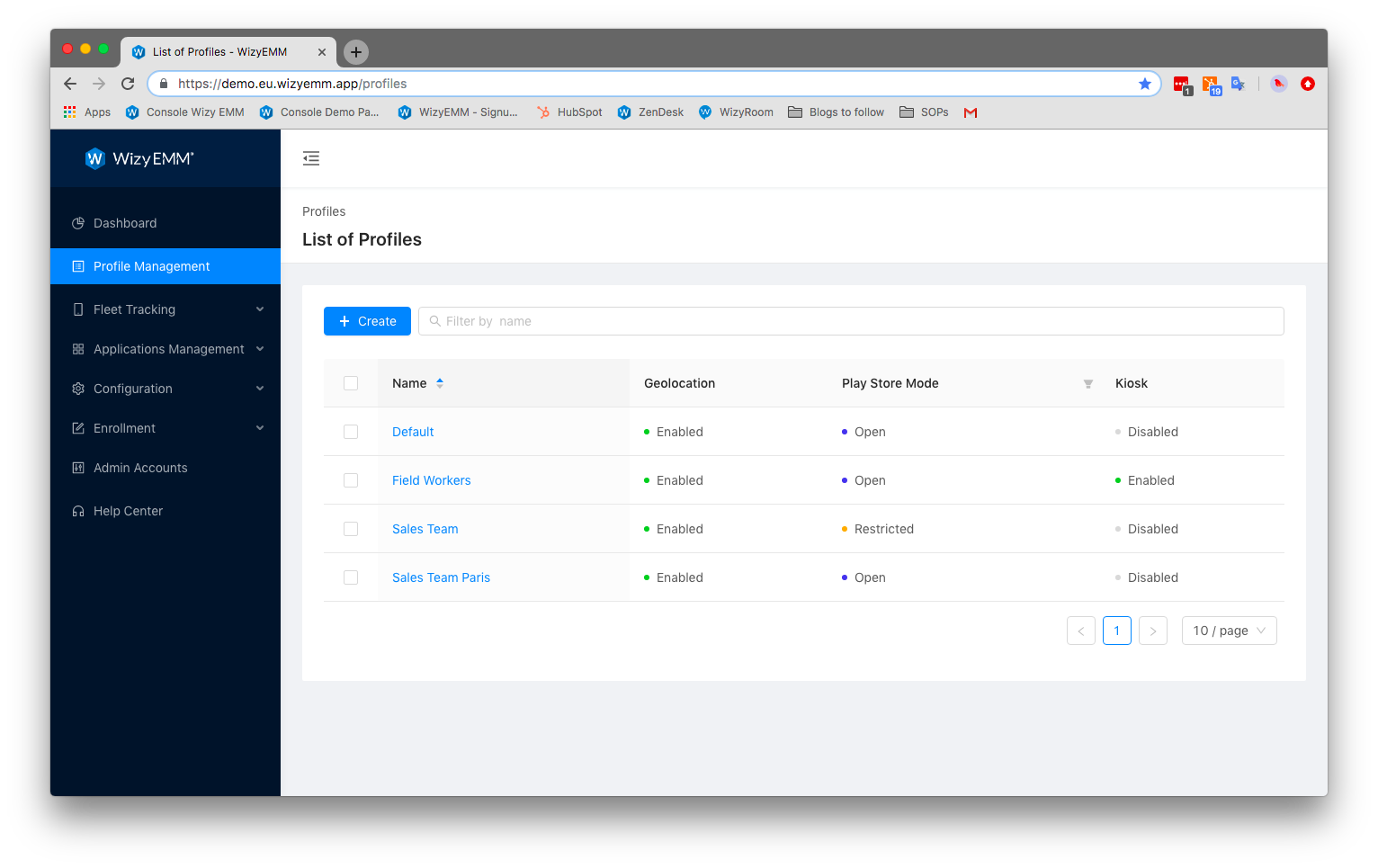 Profiles are automatically applied to all devices enrolled into the associated profile.
Changes to a profile setting will automatically update all devices linked to this profile.
A profile can be applied to a single Device or to thousands of Devices    
A profile can be applied to a device during the Enrollment procedure, or later on
Changing a Profile already applied to Devices is done in 2 clicks and the changes are applied on all connected Devices in a few seconds 
Profiles can be used for Kiosk mode, restricting the Device to selected Android Apps or WebApps
Profile can be used for Work Profile / BYOD mode. The set of policies and applications will apply only to the Work Profile container created on the phone. The user will keep a full control of his Device outside the Work Profile container 
WizyEMM allows the creation of as many profiles as needed to cover all Business Use Cases and Security Restrictions.   
A Profile includes: 
Policies: To manage the Device settings like Camera, Screen Capture, Audio, etc ...
Applications: To manage the Applications allowed on all enrolled devices: Private and Public Apps as well as WebApps, System Apps
Wifi: 

Select from a list of preconfigured WiFi networks the WIFI to be used on the devices

Security challenge: Enforce a Password policy on the Devices
QR Code: Used to enroll a Device on this Profile  
New Profiles can be created in a few clicks. 
Once a Profile is ready, deploy the Profile on one or multiple devices when you enroll your devices.