When creating your WizyEMM account, a managed Google Play store instance is automatically set up for your organisation and embedded within your WizyEMM console.
From this managed Google Play store, you can approve Public Apps for deployment within your organization.
>> To approve Public Apps from the Google Play store:
From your WizyEMM console:
Go to the Public Applications tab, under Application Management
Search for the Slack application, and select it for management
The Slack application now appears in the Managed Apps tab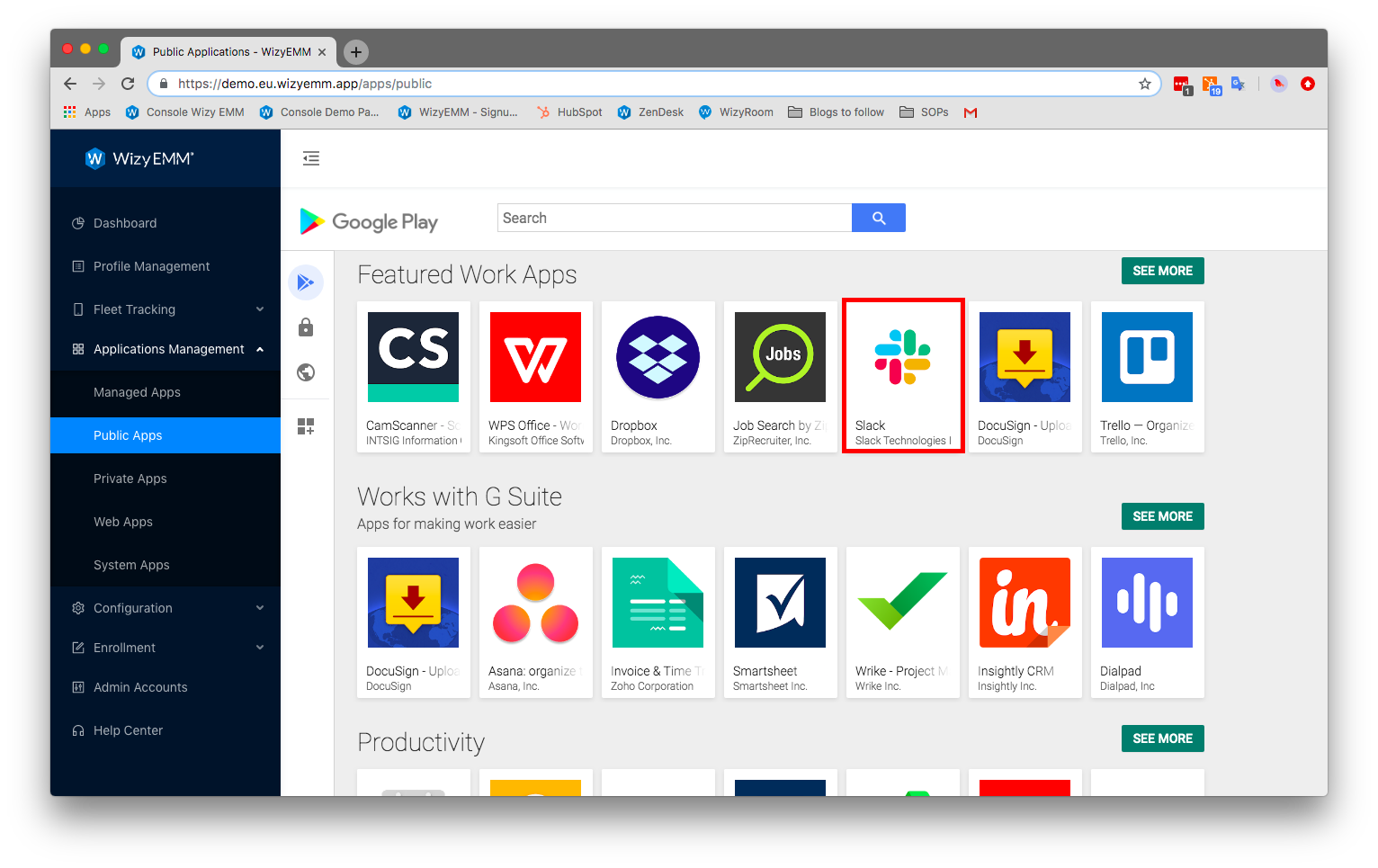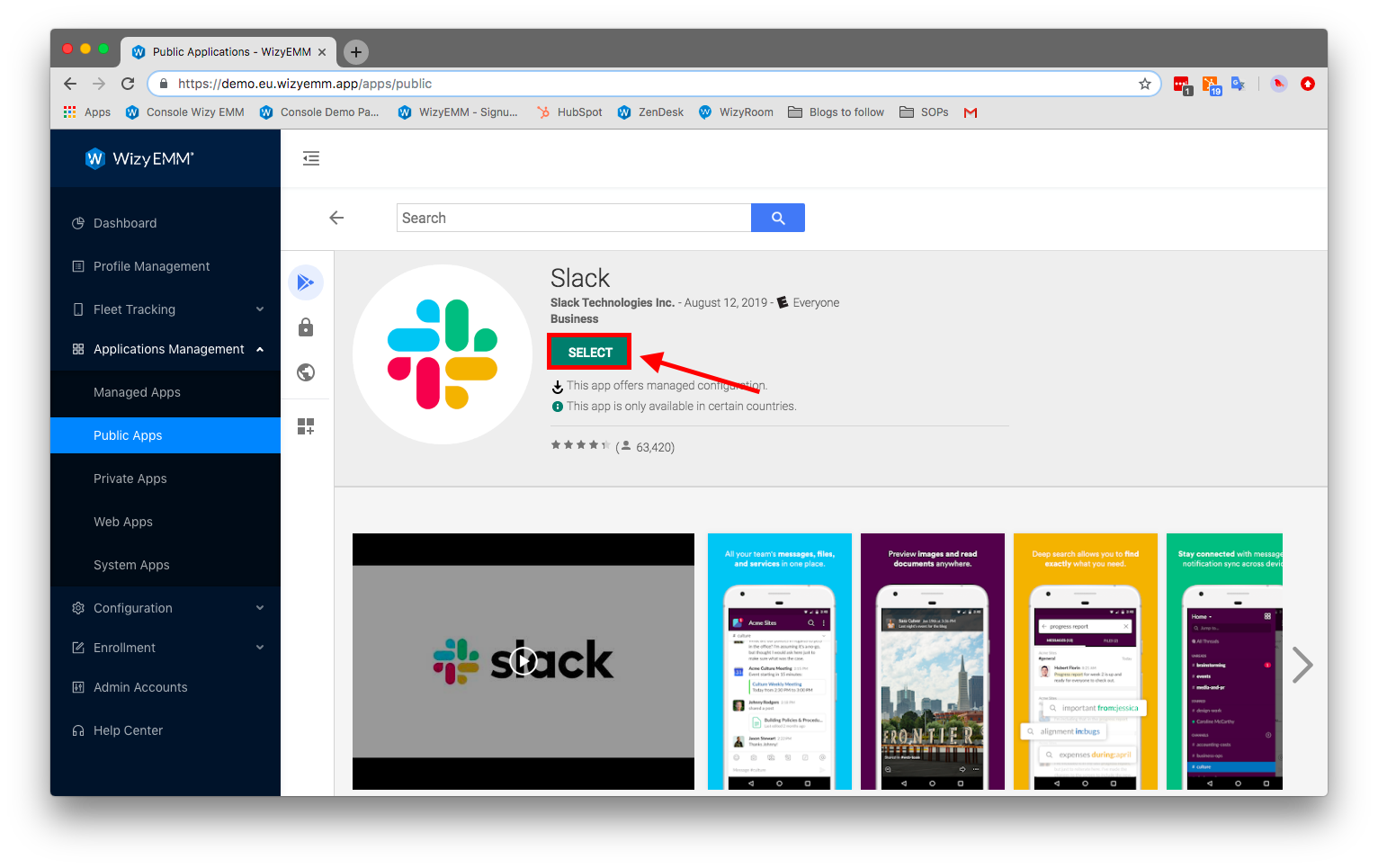 Approve the app from its listing by clicking on the Ok button.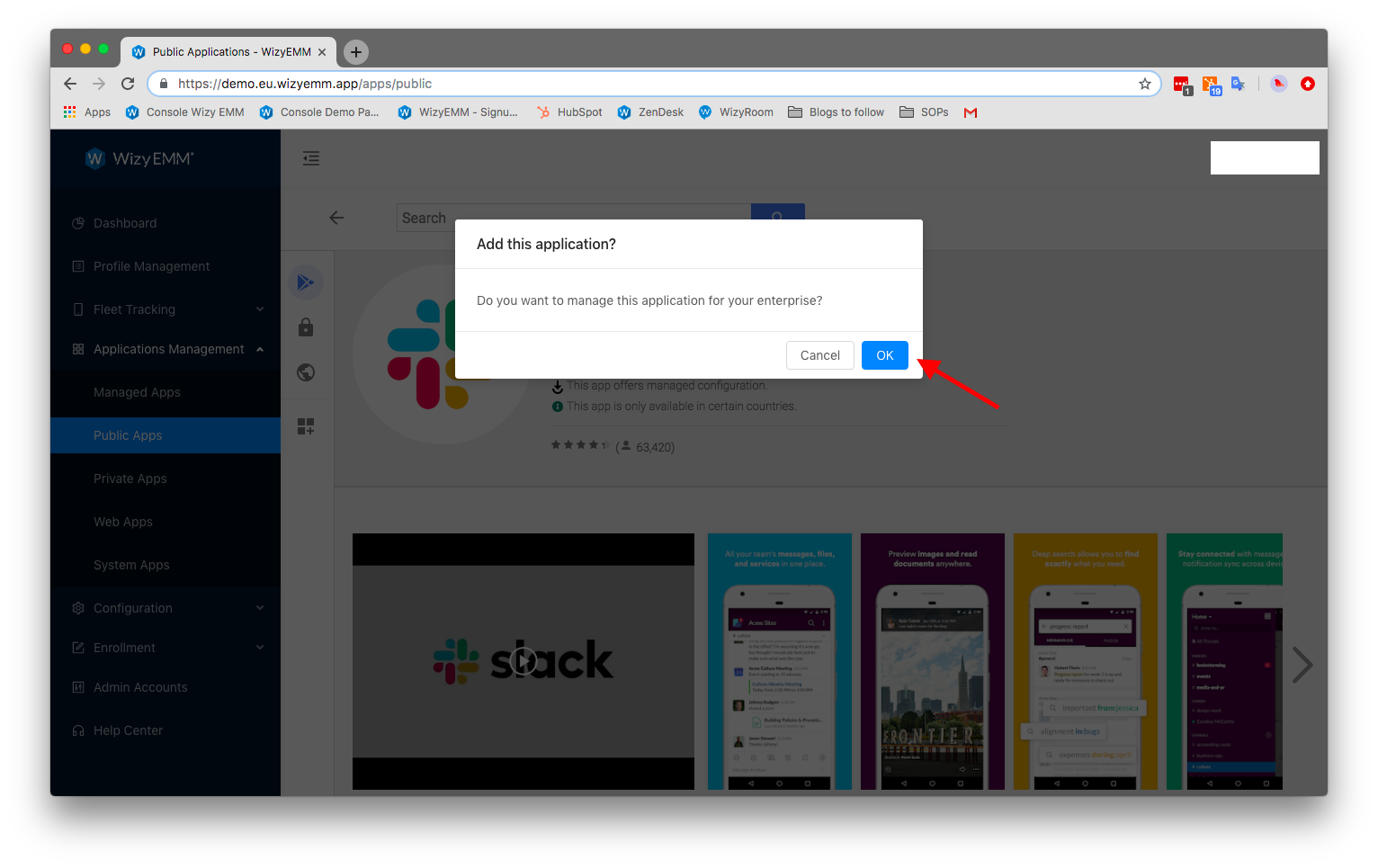 Slack now appears in your Managed Applications tab

The next step is to select and configure which applications to use for your different profiles, check out this article.